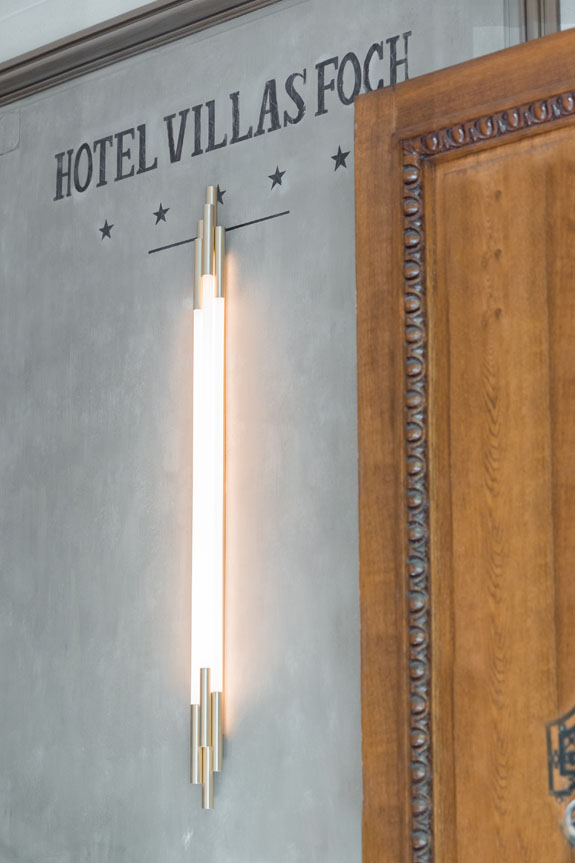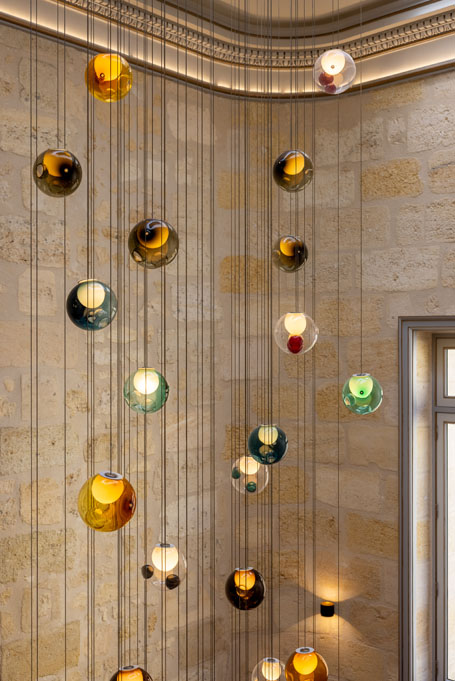 Villas Foch, a luxurious and elegant hotel in Bordeaux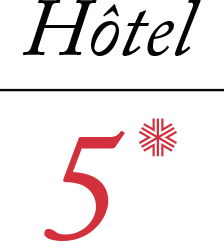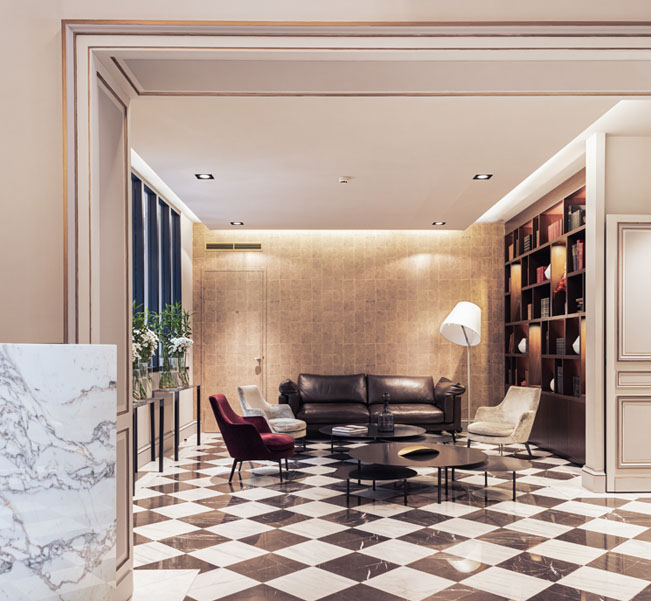 This 5-star hotel in downtown Bordeaux is true French sophistication
When you enter this establishment, you enter an exceptional architectural complex in a city listed as a UNESCO World Heritage Site. This exclusive hotel is the essence of the city's grandeur. You cross a magnificent foyer before discovering the monumental staircase, the elegance of the modern chandelier and mouldings revealing the dizzying height of this splendid building.
Welcome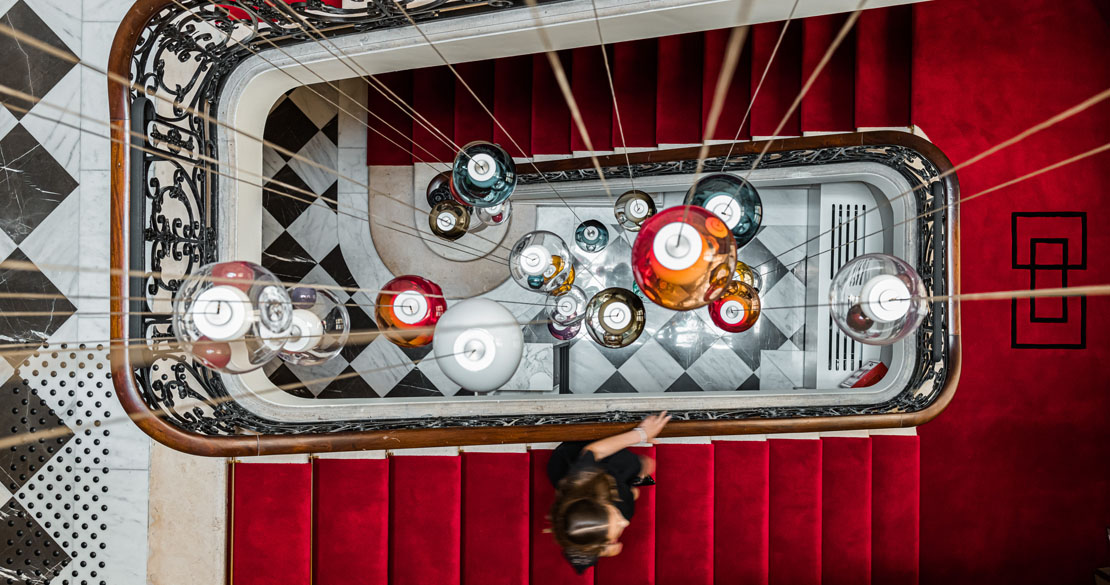 Divine well-being and tranquillity in the rooms and suites
Villas Foch Bordeaux has 20 rooms including 8 suites designed to give you the rest and relaxation you're looking for. The French bedding is worthy of the greatest luxury hotels. The way it has been restored, a veritable work of art, magnifies the old and immerses you in the elegance of 19th century bourgeois architecture. You'll feel as if you're in a cocoon with a cosy and refined atmosphere.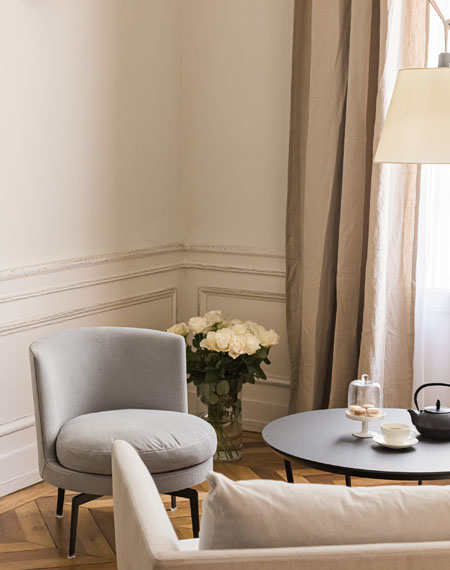 A Bordeaux hotel with fabulous amenities including a sauna and swimming pool
A vaulted stone cellar, typical of Bordeaux architecture, unfolds before you – enter a 1,184 ft2 room dedicated to your well-being. After a day full of exploring, recharge your batteries in the lovely heated swimming pool or the invigorating steam of the sauna, or choose the fitness room.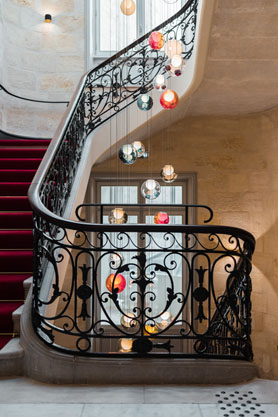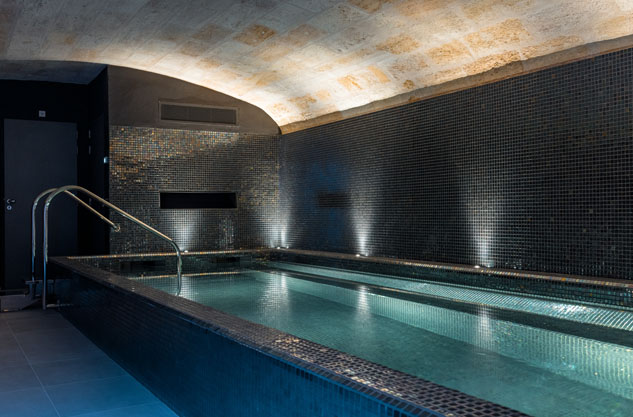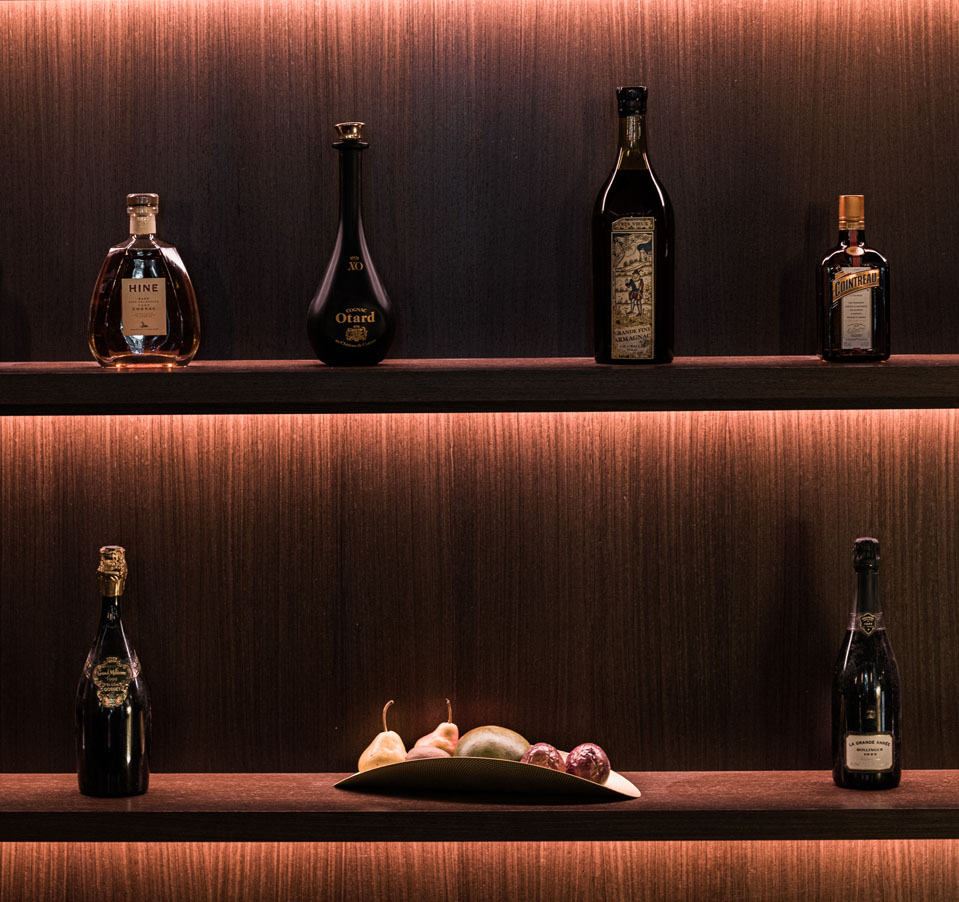 Le Ferdinand, a confidential and exclusive cocktail, wine and spirits bar
Le Ferdinand is a bar with pure lines, where cocktails are made and served with passion. It is also like the cellar that one can have at home: a narrow selection made up of classified grands crus and local surprises - to discover Bordeaux wines -, white wines, renowned champagnes, spirits and digestives. At aperitif time, accompany your drink with tapas faithful to the identity of Ferdinand.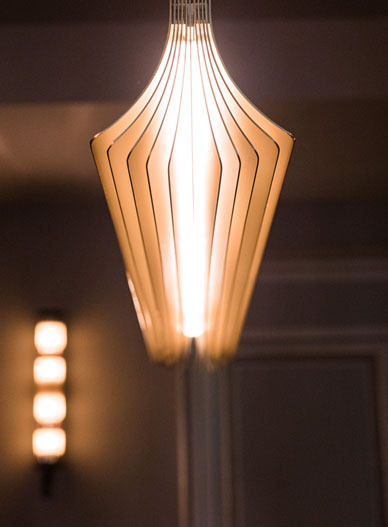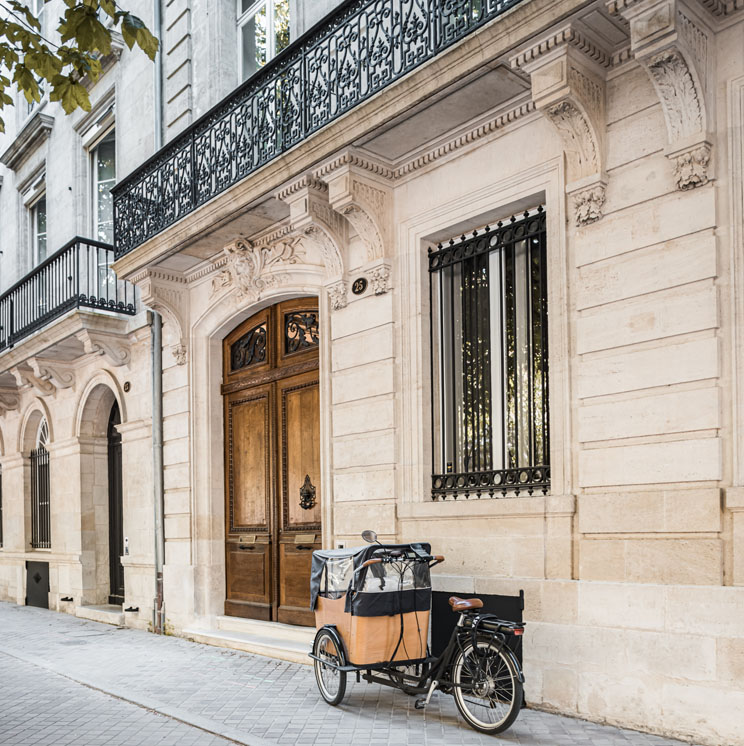 An elegant and comfortable setting for your meetings, seminars and events in Bordeaux
Let yourself be captivated by the exclusive setting of this hotel for your company seminar or private celebration. Our team of receptionists and concierges are here to meet your needs and organise your event according to your specifications. We will propose a catering solution that suits your needs. Everything is designed to give you peace of mind.